Seven Days Hotel Raub has an extraordinary charm, style and individuality. But most important of all is that Seven Days Hotel will really make you feel at home. We care about you, we want you to feel more than welcome, and we want you to leave with treasured memories of a truly wonderful stay.
Our friendly, courteous and helpful staff of the Seven Days Hotel is there for you, day and night.
About the Hotel
Seven Days Hotel offers budget accommodation in a conveniently located at the heart of Raub. This makes the hotel a perfect location for many travelers. All rooms are fully equipped with modern amenities, offering great comfort for a great value. The hotel provides guests with unlimited Internet service within the rooms and your favorite movies with various cable channels. Seven Days Hotel provides ample spacious parking spaces for the hotel guests.
Seven Days Hotel is an ideal place for all travelers either for business, leisure activities or for a short stop over at Raub.
Why Choose Us?
Seven Days Hotel is a small friendly, customer-orientated establishment; our aim together with our staffs and guests is to create a warm, carefree and relaxing family atmosphere from the moment you arrive – together with a more personal touch!
Our belief is to provide our guests a comfortable stay, we are always ready to listen to your needs and requirements to ensure that your stay with us is not only enjoyable, but meets all of your expectations.
Our policy is to strive to maintain the best level of service possible, throughout the hotel from the cleanliness and hygiene of the hotel, the friendliness and efficiency of our staff, the service received from Reception are all to bring every of our guests a comfortable, relaxing and unforgettable stay with us.
Amenities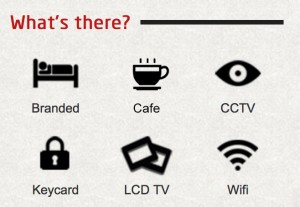 Air Conditioner
CCTV
Electric Shower
LCD TV with premium channels
Wi-Fi
Keycard